Want to buy a Fleshlight? Live in the UK? Let us guide you.
Ice Lady Wonderwave Fleshlight Insert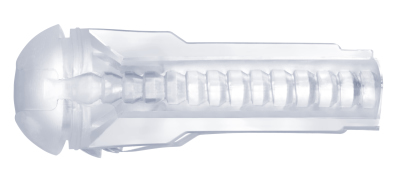 The same sensation as the pink version buy clear, picture for illustration purposes only.
Ice (Clear) Wonder Wave Masturbation Sleeve

Textured waves along the length of the canal provide a powerful sensation while providing the control necessary to fully appreciate the Fleshlight experience.

Canal Diameter: 1/2 inch
Length: 10 inches
Diameter: 4 inches to 2.5 inches
Color: Clear
Case: Not Included

NOTE: The insert in this photo has been cut in half, so you can view the inside. It will not ship this way.