Want to buy a Fleshlight? Live in the UK? Let us guide you.
Pink Butt Super Tight Fleshlight Insert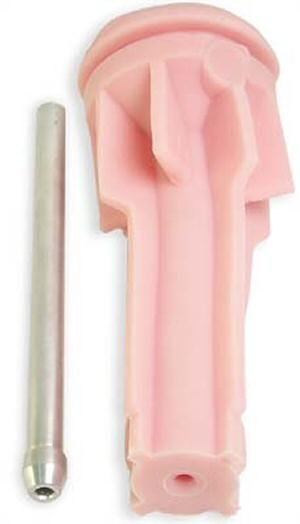 Remember the very best anal sex you ever had?. How it felt to be enveloped in a tight, silky embrace? This is it. Ease into the Super Tight Butt, and you will be reminded of that unmistakable sensation again and again. Reviewed as the very best intercourse simulator, this is a must buy for anyone looking to enhance their sexual abilites. We went to our customers and asked them to help us redesign the ultimate penetrative sensation. The solution was obvious. Make the entry tighter, and keep it tight for the whole silky smooth length of the shaft. If you are looking to hone your sexual abilities, and improve your stamina, this is the ultimate tool. If you can last here, you can last anywhere. Best in Lady or Butt. Don't forget to grab an empty Fleshlight Case.
Pink Butt Super Tight Masturbation Sleeve

The Super Tight sleeve features a smooth, untextured 1/2" (13 mm) diameter canal designed for men that desire a tighter canal but prefer less intensity than what's offered in our textured masturbation sleeves.

Canal Diameter: 1/2 inch
Length: 10 inches
Diameter: 4 inches to 2.5 inches
Case: Not Included.

NOTE: The insert in this photo has been cut in half, so you can view the inside. It will not ship this way. Don't forget to grab an empty Fleshlight Case.